Representation and representativeness
Architectural logic occurs especially in drawing: a technique, a method, a process in itself.
If, viscerally, we comprehend this logic, we reflect and, we also understand that the drawing is symbolic, it is the representation of our own interests as architects.
This is what the following drawings, ludic and abstract, are about. Essays and studies that resulted in simple collages, but still, with many complexities between the lines. From the condition of gender to racial, socioeconomic conditions and other intersections not easily perceived, such as sexuality and gender expression, for example.
Whereas, since the visibility of women at all times has been reduced, the few we know and who will be presented here are mostly white women architects, with minimal socioeconomic conditions to be able to study an elitist course such as architecture, women architects who follow the heteronormative precepts.
Throughout academic life the question remains the same: where are these people in architecture?
Representativeness matters, impacts and is empowerment, it means seeing oneself positively and being part of a whole, neither falling short, nor being excluded. Equality must exist in all class, gender and race as well, it must be as holistic as possible.
Being a woman is a daily mission. Being a woman with these intersections is an even bigger daily mission.
However, we have a date, celebrated worldwide, to emphasize and remember all these issues. Every March 8th, we celebrate and remember women's achievements, advances that were built through their own struggles: social, political and economic. In view of the last March 8th, I set out to study and learn more about my professional colleagues, with a commitment to reflect, create and project from a closer look at these guidelines.
And why? Because the condition of women, in all spheres, produces a butterfly effect. The woman sees, develops and seeks solutions through the perspective of that condition, the women's daily necessities. This includes not only the women themselves, but also the beings that she, as a woman, is traditionally responsible for caring for.
Bringing it to a very current context, we have, for example, the issue of confronting Covid-19, in which all countries with women leaders had much superior and effective responses in combating the pandemic. Which in itself would give another article, to unravel the details. In any case, it seems at least relevant to lend an ear to these details.
In the midst of these and other reflections, I drew, redrew, made sketches, made collages… I tested. And a priori, as a result of these essays, these simple collages were conceived – timeless, abstract, fun – to cognize, recognize and, also, with the hope of arousing and stimulating curiosity about women architects and their creations in other people.
____________________________
All images © Gabriela Rocha, 2020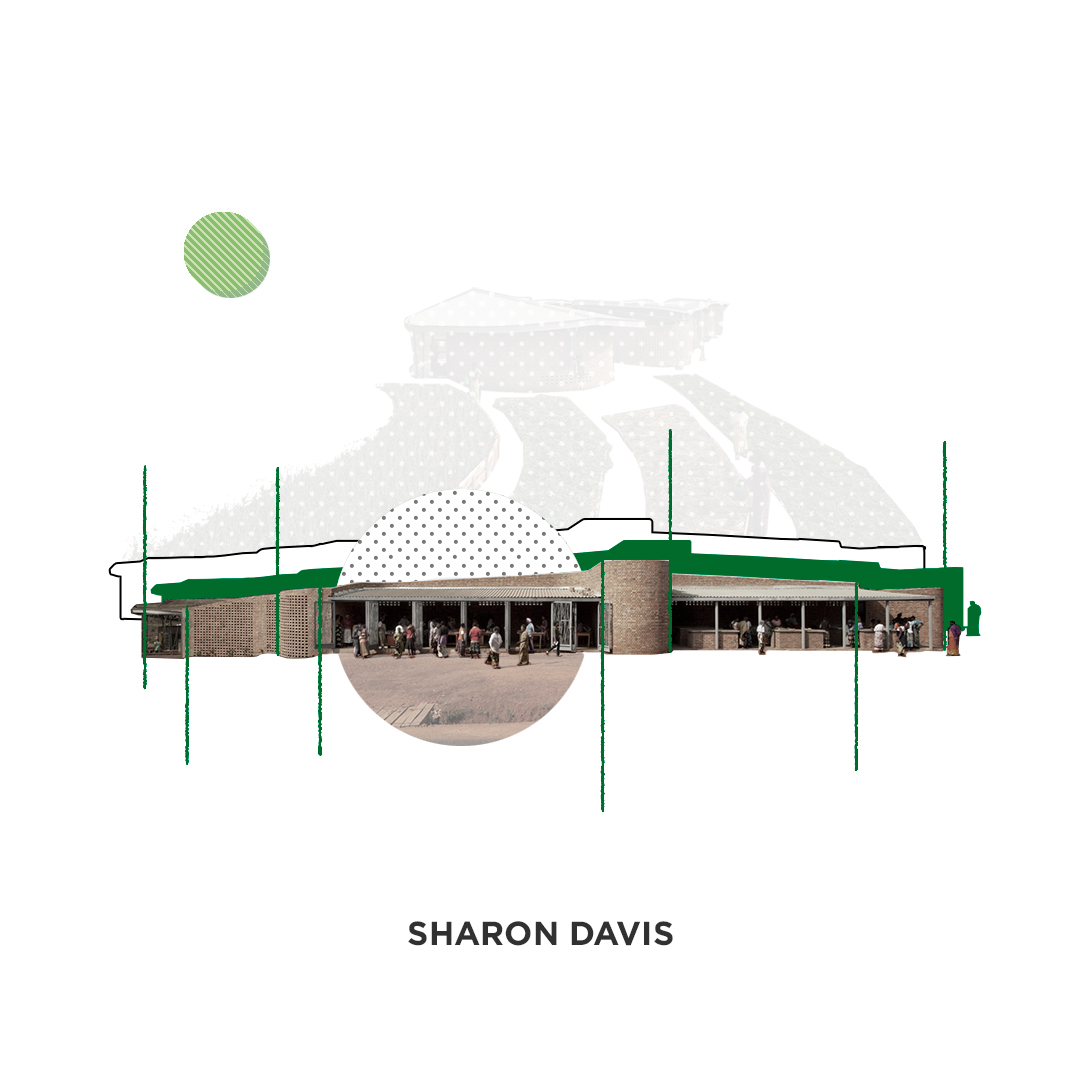 Architect: Sharon Davis, American.
Project: Women's Opportunity Center, 2015
Local: Kayonza, Rwanda
Official instagram account: @sharondavisdesign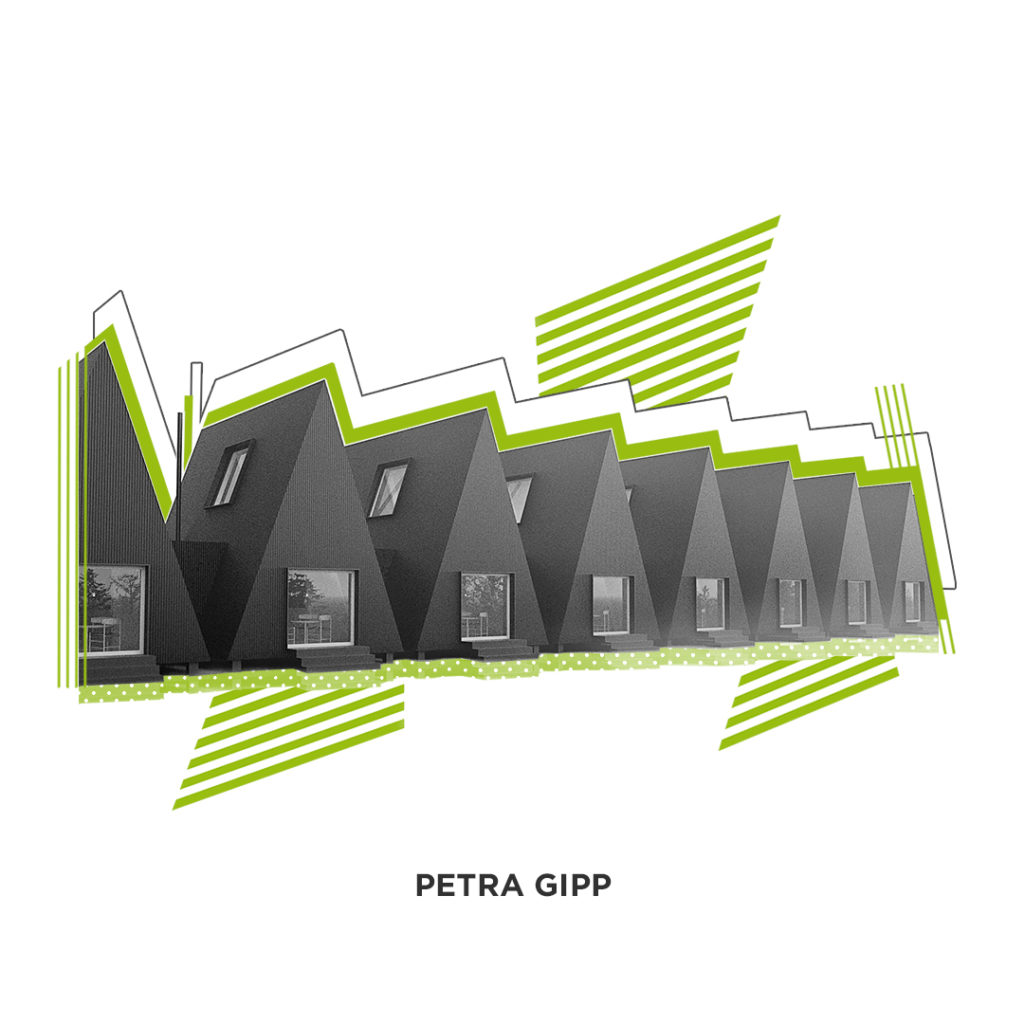 Architect: Petra Gipp, Swedish.
Project: The Chapel Research Housing, 2017
Local: Linköping, Sweden
Official instagram account: @petragipparkitektur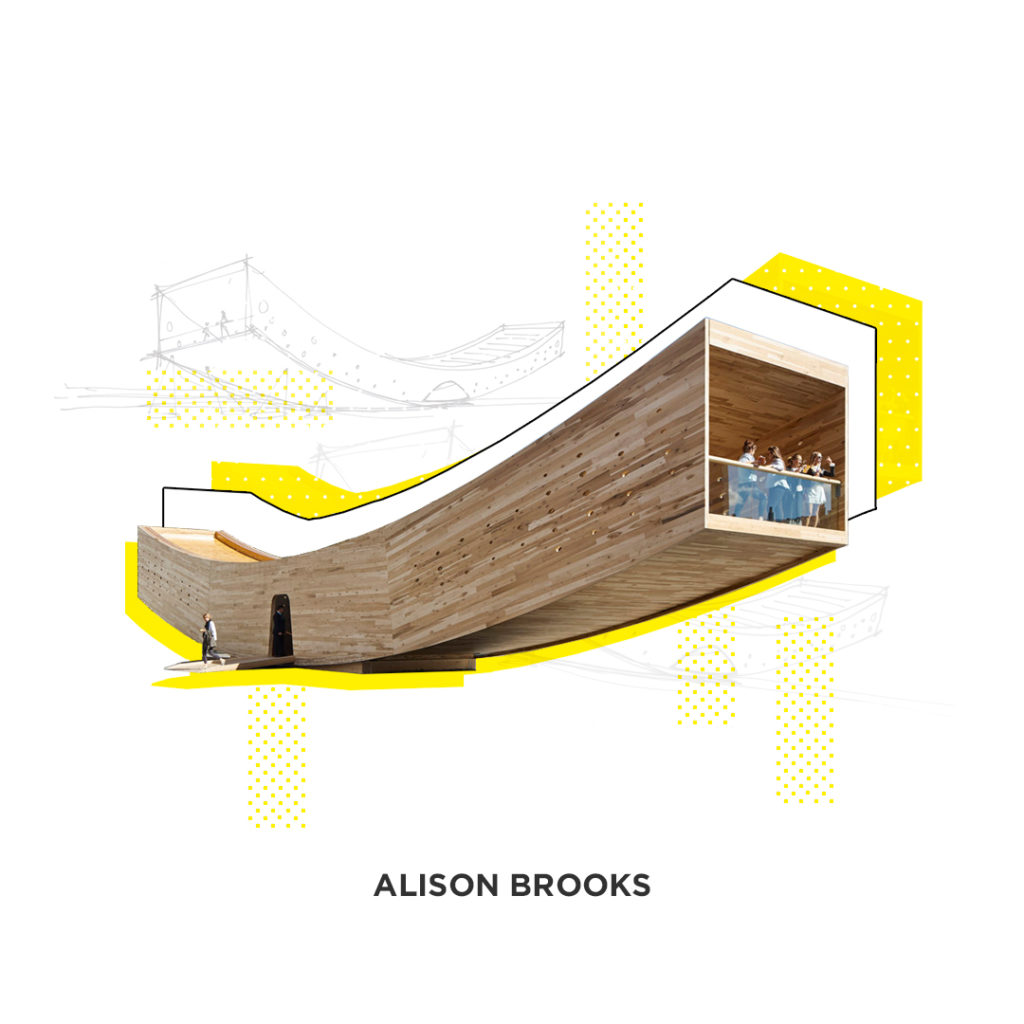 Architect: Alison Brooks, Canadian.
Project: The Smile, 2016
Local: London, United Kingdom
Official instagram account: @alisonbrooksarchitects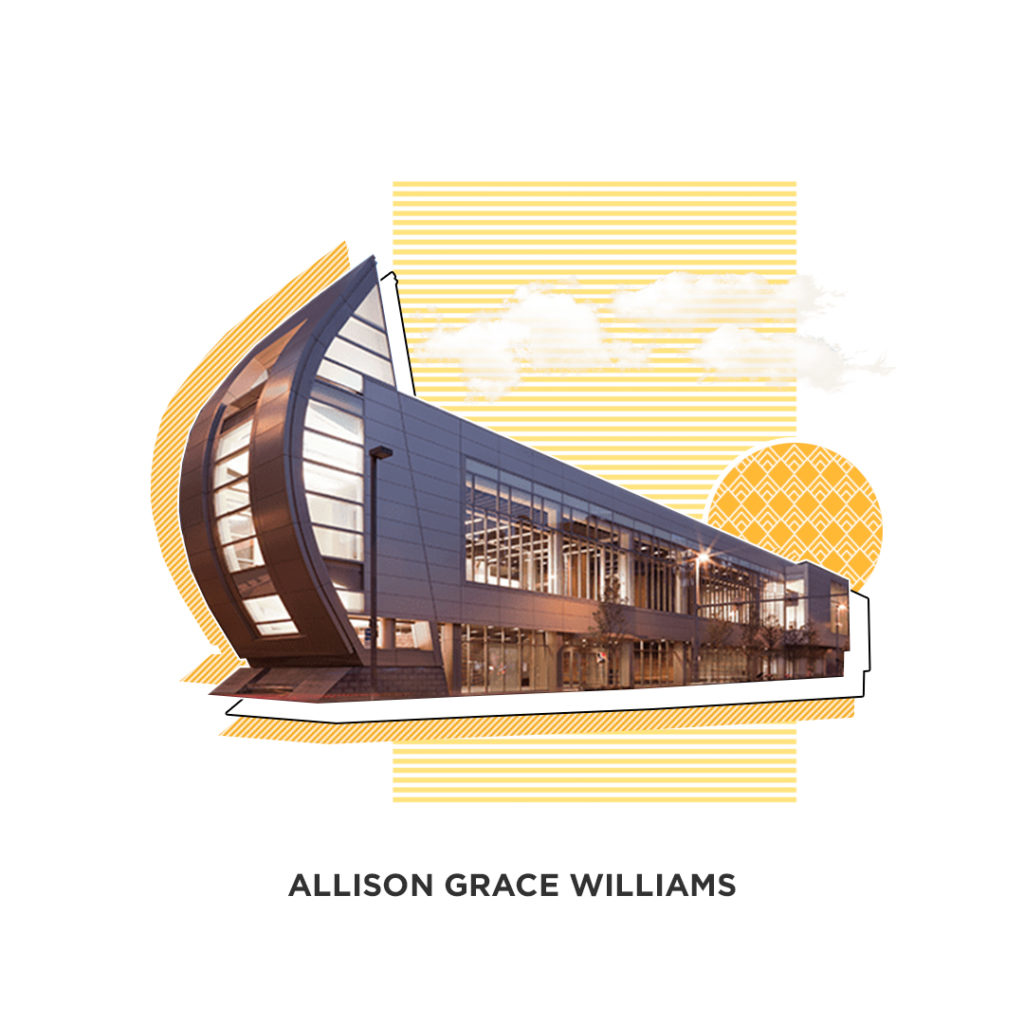 Architect: Allison Grace Williams, American.
Project: August Wilson African American Cultural Center, 2009
Local: Pittsburgh, Pennsylvania, United States of America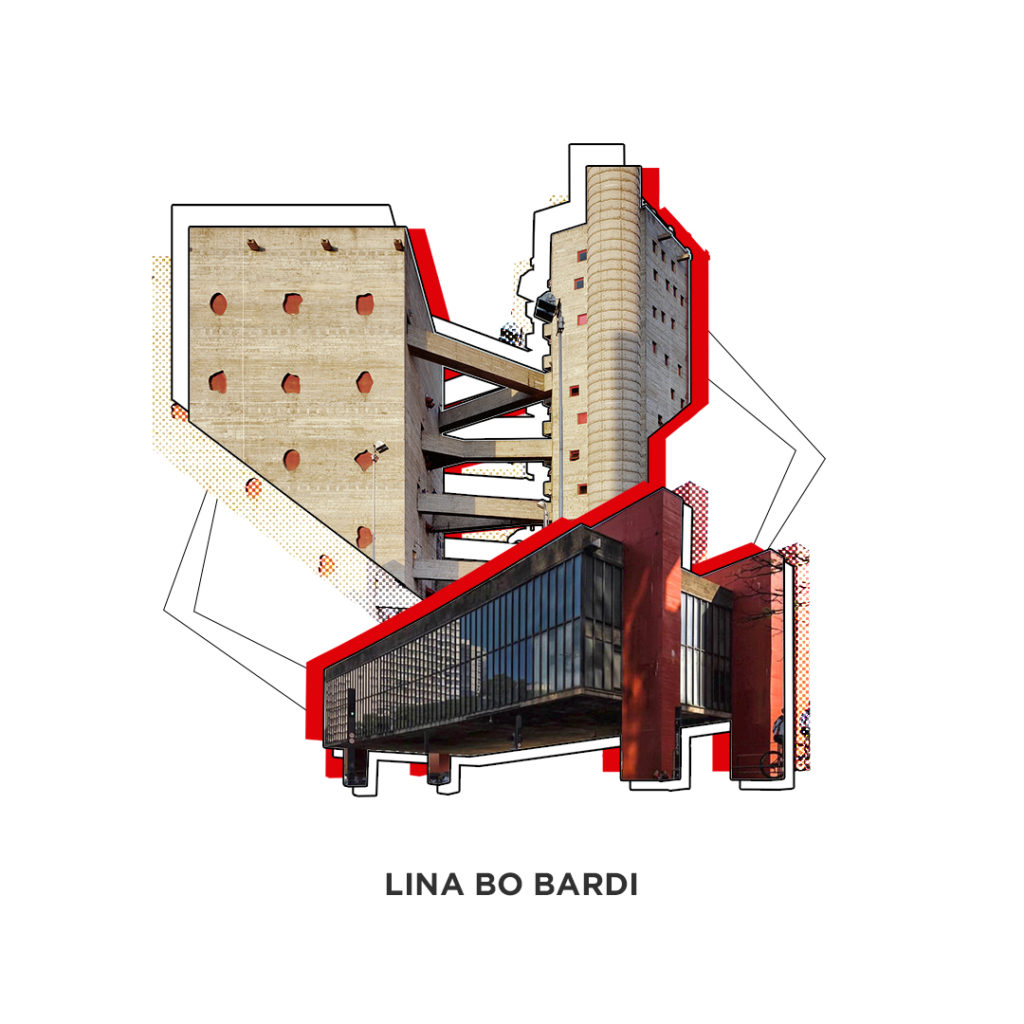 Architect: Lina Bo Bardi, Italian-Brazilian.
Projects: Sesc Pompéia, 1986. MASP, 1947. [1968*]
Local: São Paulo, Brazil
Official accounts on instagram: @acervolinabobardi, @linabobardi.arq, @sescpompeia, @masp
*MASP: originally installed on 7 de Abril Street, in the center of São Paulo, it was transferred to Paulista Avenue only on November 7th, 1968.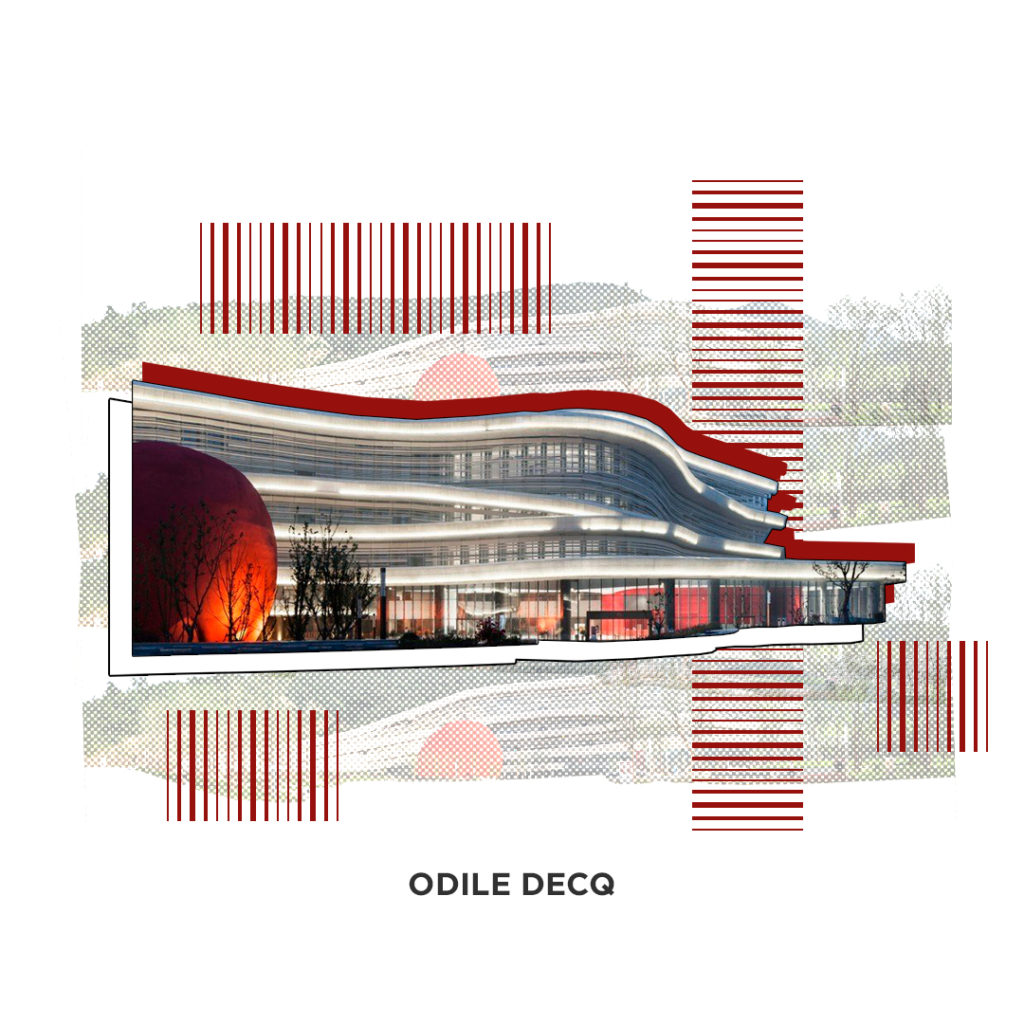 Architect: Odile Decq, French.
Project: Fangshan Tangshan National Geopark Museum, 2015
Local: Nanjing, China
Official accounts on instagram: @studio_odile_decq, @decqodile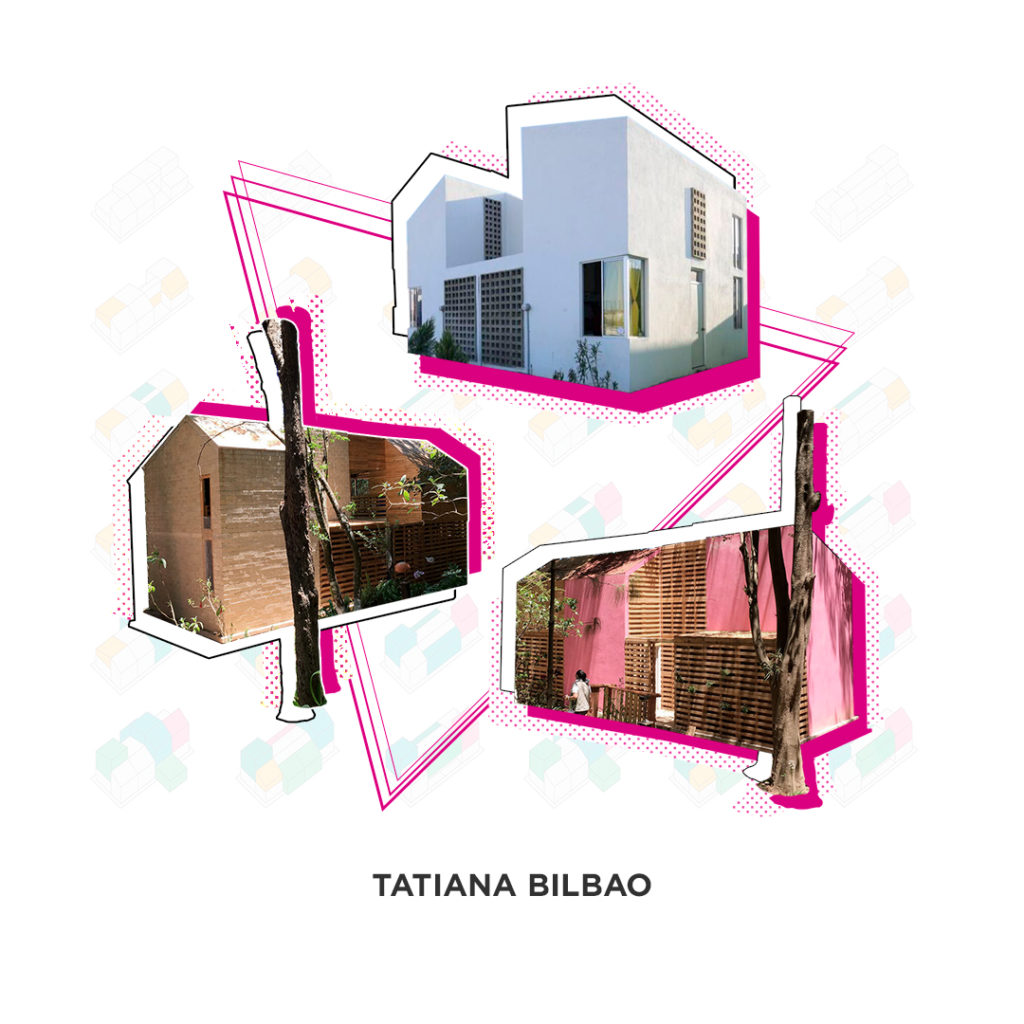 Architect: Tatiana Bilbao, Mexican.
Project: Housing +, 2015
Local: Chiapas and Acuña, Coahuila, Mexico
Official instagram account: @tabilbaoestudio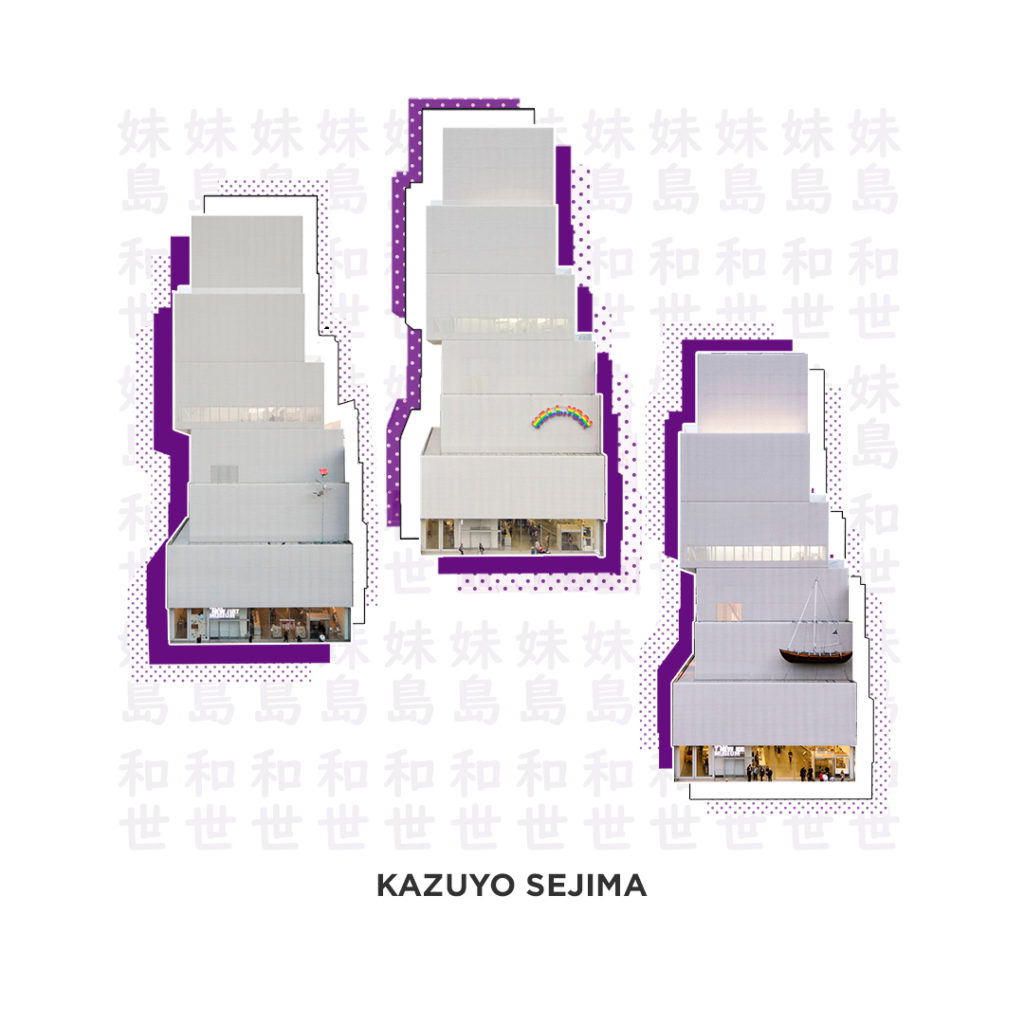 Architect: Kazuyo Sejima, Japanese.
Project: The New Museum, 2007
Local: New York, United States of America
Official instagram account: @sanaa_jimusho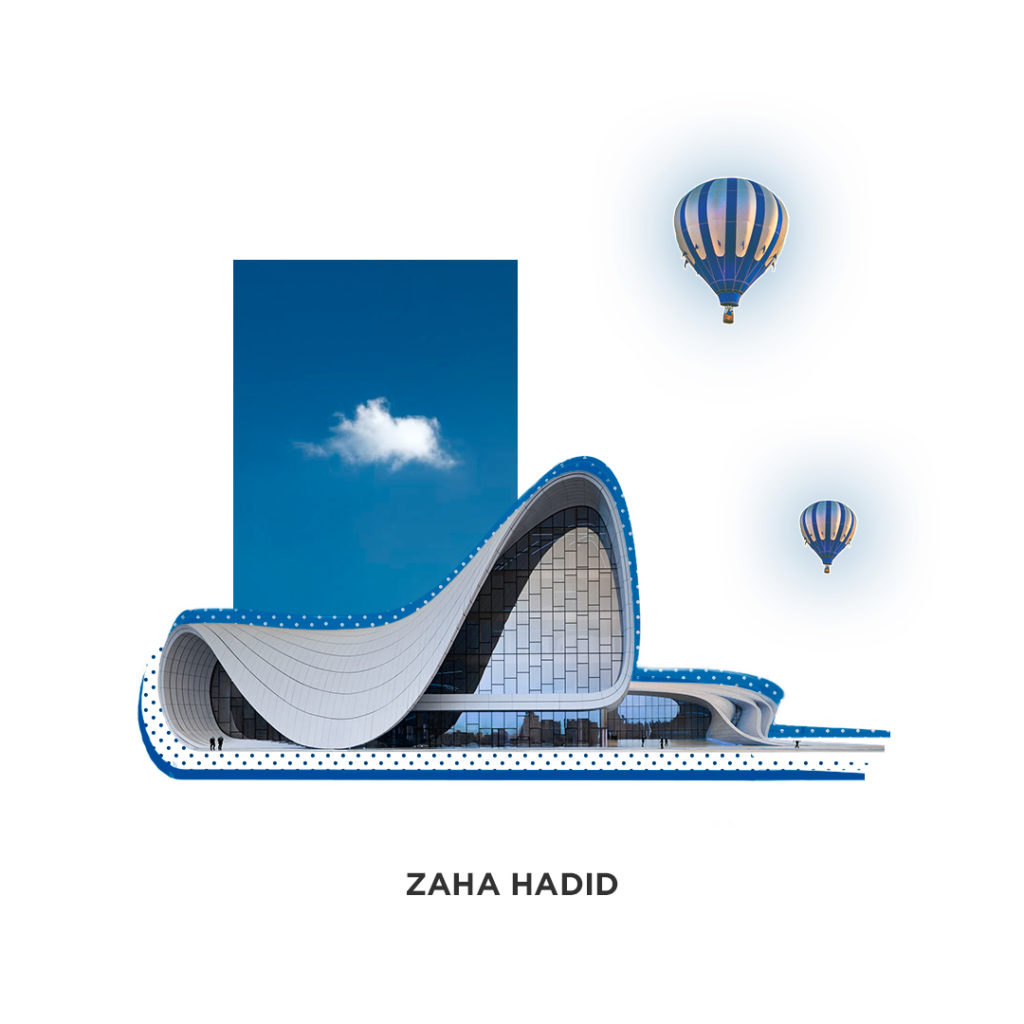 Architect: Zaha Hadid, British-Iraqi.
Project: Heydar Aliyev Center, 2013
Local: Baku, Azerbaijan
Official accounts on instagram: @zahahadiddesign @zahahadidarchitects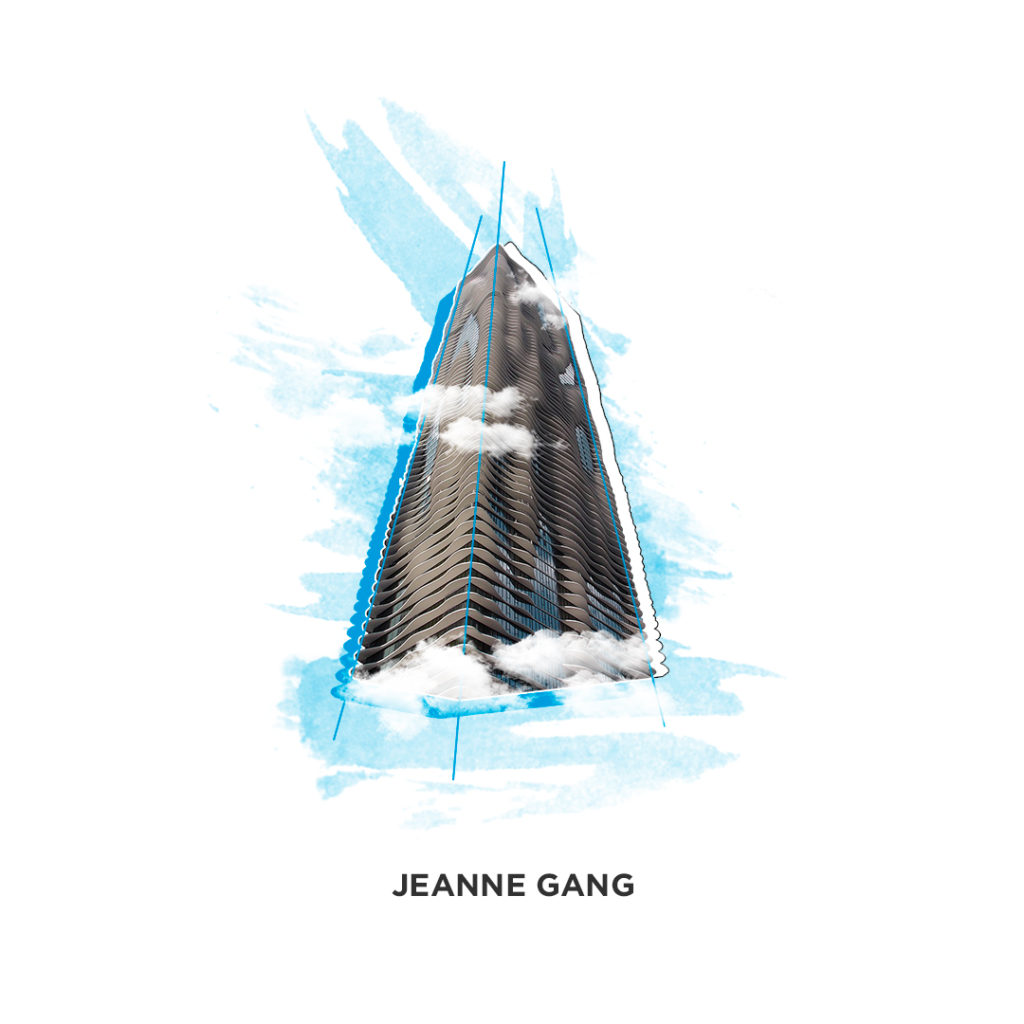 Architect: Jeanne Gang, American.
Project: Aqua Tower, 2009
Local: Chicago, United States of America
Official instagram account: @studiogang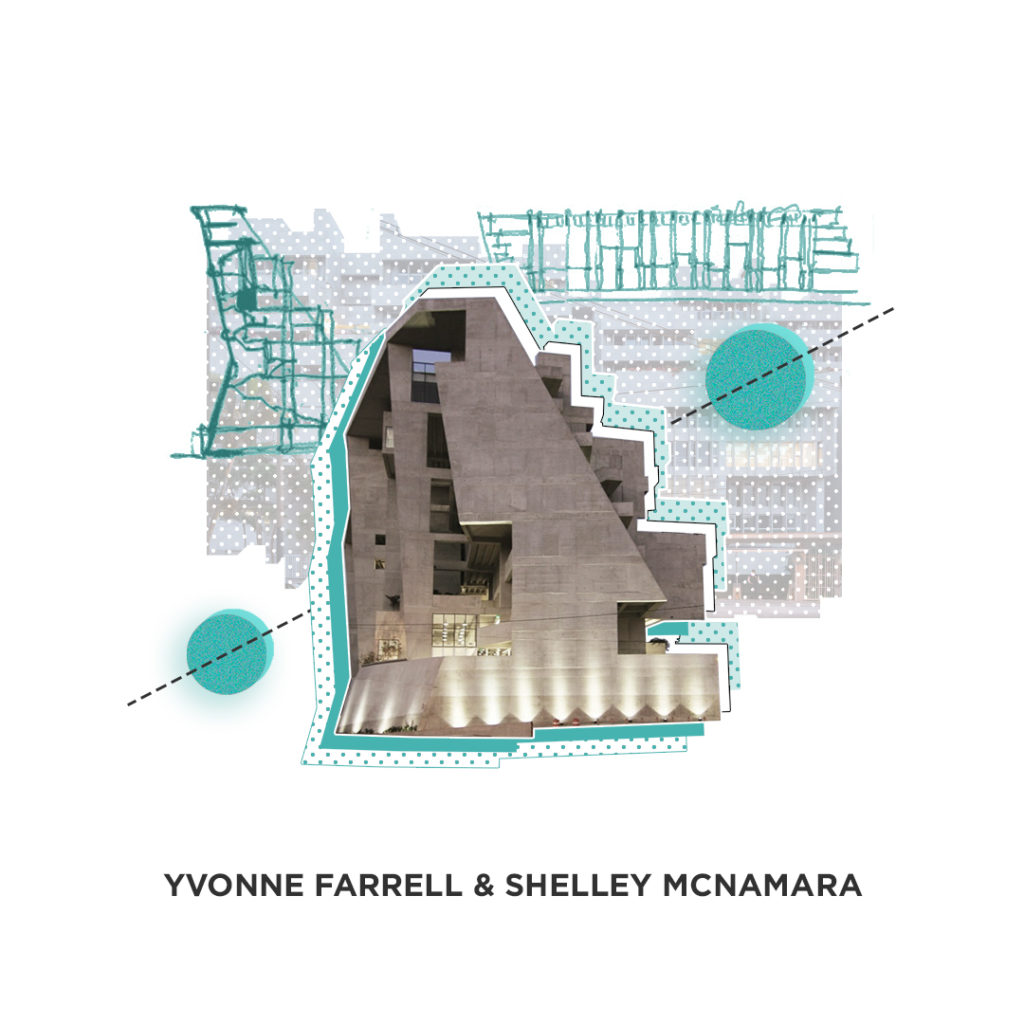 Architects: Yvonne Farrell & Shelley McNamara, Irish.
Project: University Campus UTEC Lima, 2015
Local: Lima, Peru
Official instagram account: @graftonarchitects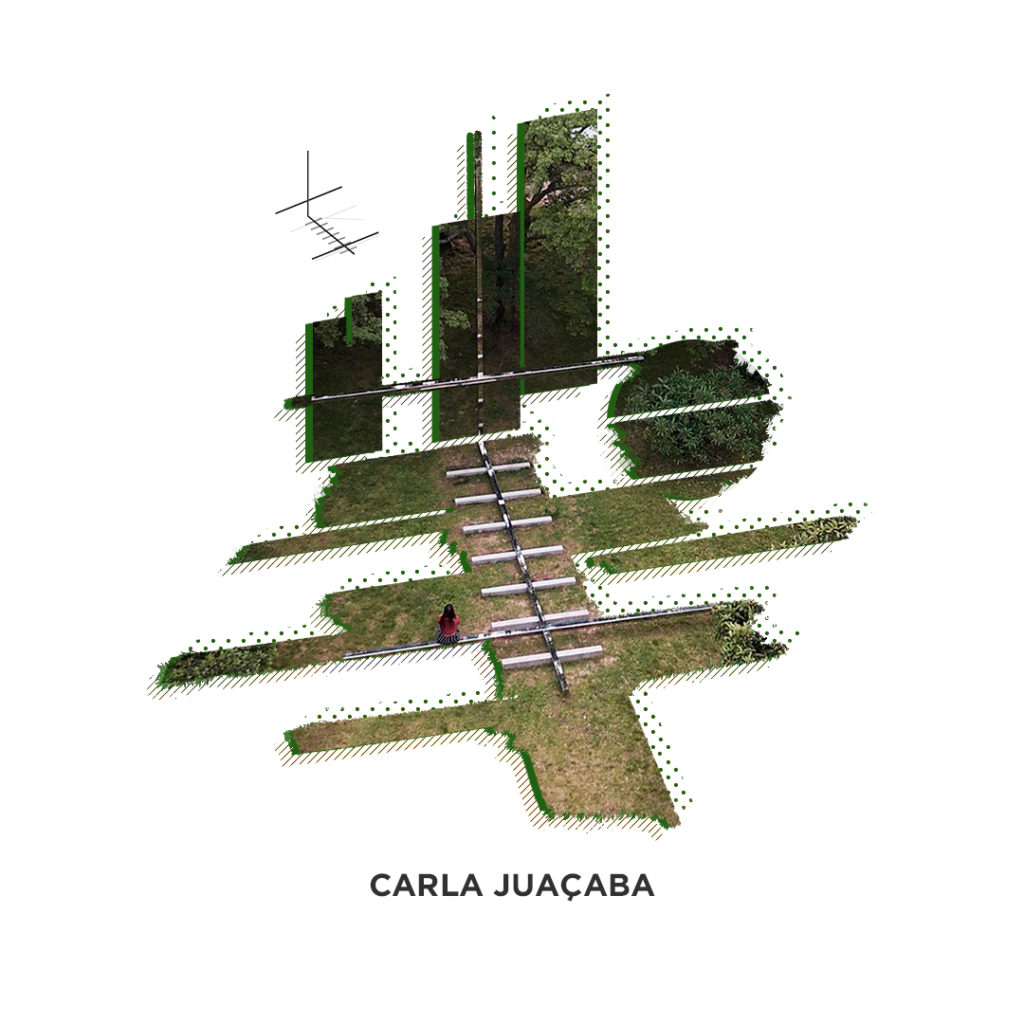 Architect: Carla Juaçaba, Brazilian.
Project: Vatican Chapel, 2018
Local: Veneza, Italy. (Biennale Architettura 2018)
Official instagram account: @carlajuacaba