NonA Weekly: DEALING WITH WATER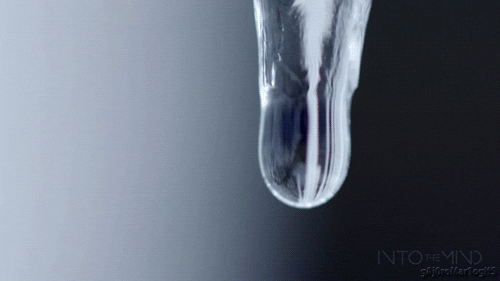 Hi there!
This week we are going straight to the hot topics: Water pollution and Drought.
Water pollution is one of the most serious ecological threats we face today. It happens when toxic substances enter water bodies such as lakes, rivers, oceans, and so on, getting dissolved in them, lying suspended in the water, or depositing on the bed. This degrades the quality of water.
A drought is a period of time when an area or region experiences below-normal precipitation, that consequently affects the amount of moisture in the soil as well as the amount of water in streams, rivers, lakes, and groundwater. Let's dive into it more in detail:
1. WATER POLLUTION: EVERYTHING YOU NEED TO KNOW
Our rivers, reservoirs, lakes, and seas are drowning in chemicals, waste, plastic, and other pollutants. HERE is why and what you can do to help.
2. WE HAVE SEEN THE FUTURE OF WATER, AND IT IS CAPE TOWN
The crisis in Cape Town has already taught us several crucial lessons. But Cape Town is not alone. Water CRISES are getting worse all over the world. The past few years have seen more and more extreme droughts and floods around the globe.
3. WATER POLLUTION GUIDE
Water pollution affects drinking water, rivers, lakes, and oceans all over the world. This consequently harms human health and the natural environment. HERE you can find out more about water pollution and what you can do to prevent it.
4. FROM GREY TO BLUE: HOW ARCHITECTURE PLAYS A ROLE IN A WATER-WISE WORLD
In a context of CLIMATE change and rapid urbanization, and given the co-benefits associated with resilient, ecologically responsive, and distributed systems as part of a portfolio approach to meeting urban water demands, it is time for the design community to reengage and embrace urban water challenges as a design opportunity.
5. GENERATING WATER FROM AIR HUMIDITY TO FACE GLOBAL DROUGHT
As the climate crisis continues to unfold, professionals in architecture, engineering, and sustainable design have relentlessly searched for NEW ways to mitigate the negative effects of modern industrial production.
6. WAYS WE CAN AVOID A CATASTROPHIC DROUGHT
As the world's climate patterns continue to shift unpredictably, places, where drinking water was once abundant, may soon find reservoirs dry and groundwater aquifers depleted. In this TED Talk, civil and environmental engineer David Sedlak shares four practical solutions to the ongoing urban water crisis. His goal: to shift our water supply towards new, local sources of water and create a system that is capable of withstanding any of the challenges climate change may throw at us in the coming years.
Stay creative and see you all next week!
Daniela