NonA Weekly: OVER TROUBLED WATER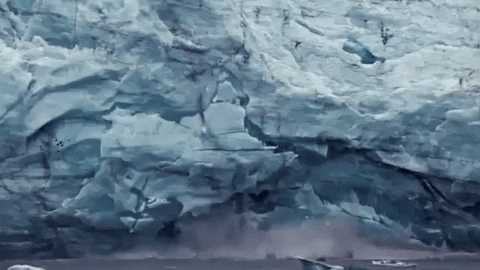 Hi there!
There are many reasons for urban heat islands. When houses, shops, and industrial buildings are constructed close together, it can create a UHI. Building materials are usually very good at insulating, or holding in heat. This insulation makes the areas around buildings warmer. People and their tools, such as cars and factories, are always burning off energy, whether they're jogging, driving, or just living their day-to-day lives. The energy people burn off usually escapes in the form of heat. And if there are a lot of people in one area, that's a lot of heat.
Looking at a different weather phenomenon, monsoon is traditionally a seasonal reversing wind accompanied by corresponding changes in precipitation but is now used to describe seasonal changes in atmospheric circulation and precipitation associated with the asymmetric heating of land and sea. Usually, the term monsoon is used to refer to the rainy phase of a seasonally changing pattern, although technically there is also a dry phase. The term is sometimes incorrectly used for locally heavy but short-term rains.
This week we will be focusing our research on issues such as Heavy rains & Monsoons, Heat Island effect and Polar Ice Caps.
1. AS ARCHITECTURE CHANGES, A GUIDE TO NEW-AGE MONSOON MAINTENANCE 
More glass and less concrete; more basements, fewer balconies and taller buildings mean you need to look out for a different set of ISSUES.
2. URBAN HEAT ISLAND
An urban heat island, or UHI, is a metropolitan area that's a lot warmer than the rural areas surrounding it. HEAT is created by energy from all the people, cars, buses, and trains in big cities like New York, Paris, and London. Urban heat islands are created in areas like these: places that have lots of activity and lots of people.
3. WHY ARE GLACIERS AND SEA ICE MELTING?
Ice acts like a protective cover over the Earth and our oceans. These bright white spots reflect EXCESS heat back into space and keep the planet cooler. In theory, the Arctic remains colder than the equator because more of the heat from the sun is reflected off the ice, back into space.
4. THIS BUILDING DESIGNED TO FLOOD IS A GLIMPSE OF THINGS TO COME 
In India, the torrential rains come once a year and can cause catastrophic flooding. At one metal parts factory in Mumbai, located near a body of WATER that forms during the rainy season, the architect Sameep Padora has designed a clever solution for when the monsoon flows and the area floods.
5. HOW LANDSCAPE ARCHITECTURE MITIGATES THE URBAN HEAT ISLAND EFFECT 
Global temperatures are rising. This is especially felt in urban areas due to the urban heat island (UHI) effect, where temperatures can be 10oF (5.5oC) higher than the surrounding countryside. However, several techniques can be employed by landscape architects to help combat the local rise in temperatures, saving money, reducing global warming, and making a more pleasant environment to live and work. In this ARTICLE, we look at what the urban heat island effect is and what landscape architects can do to combat it.
6. WHAT WOULD A HEAT-PROOF CITY LOOK LIKE? 
Cities are already up to 10C hotter than surrounding areas. As temperatures rise, THE GUARDIAN has put together four ways to cool cities down – saving both lives and energy
7. POLAR ICE CAPS MELTING SIX TIMES FASTER THAN IN 1990S 
The ice loss from Greenland and Antarctica is tracking the worst-case climate warming SCENARIO. Without rapid cuts to carbon emissions, the analysis indicates there could be a rise in sea levels that would leave 400 million people exposed to coastal flooding each year by the end of the century.
8. NESCIO BRIDGE
The Netherlands' first suspension bridge for CYCLISTS and pedestrians bridges the Amsterdam Rhine canal to the new suburb of IJburg. Spanning the canal 10m above the water, the bridge gives enough clearance to allow commercial boats unrestricted access to the waterway.
Stay creative and see you all next week!
Daniela