NonA Weekly: LEARN TO LOVE NATURE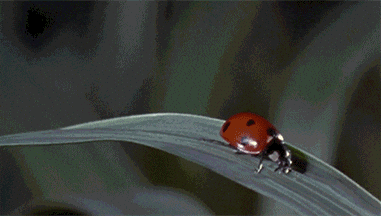 Hi there!
Zoological parks are evolving institutions in respect to the conservation of biological diversity. Education is the primary function in conservation, but zoos have begun to make significant contributions as genetic refuges and reservoirs, especially for large vertebrate species threatened with extinction.
Biologists view human impact as the primary contributor to an emerging mass extinction. People are hungry for positive images of the future. Effectively told, stories can have a powerful impact in determining how our future unfolds. Art has the ability to offer fresh perspectives, demonstrating that humanity itself is an essential piece of this system, and the salvation not just of nature, but ourselves.
What would happen if we stopped curating green spaces in cities, if we locked away the lawn mower and allowed native grasses, herbs, shrubs and wildflowers to do their own thing? As several new urban "rewilding" initiatives have shown, butterflies, insects, birds and wildlife soon arrive to join the party.
Following the theme INTO THE WILD, this week we'll focus on Musealization of nature: Zoos & botanical gardens, Art & Nature, and Beautification & Public Space.
1. THE CHANGING ROLES OF ZOOLOGICAL PARKS IN CONSERVING BIOLOGICAL DIVERSITY
From past functions in RECREATION as menageries and in education as living museums, zoological parks are coming to discharge these functions, plus other meaningful ones in research and conservation, as internationally oriented conservation centers.
2. NATURES TOOLBOX: BIODIVERSITY, ART AND INVENTION
Art can help build awareness. Indeed, nature and science are inextricably linked to art in the environmental realm. While science measures the health of the planet, art helps us visualize our complex relationship to the natural world. Science provides facts while art tells stories. HERE is an exhibition exploring the wonders of biodiversity.
3. BIODIVERSITY BLOOMS IN CITIES WHEN GREEN SPACE GO WILD
From Dublin to Dessau, cities are leaving once manicured green spaces to REWILD with native flowers and grasses that attract more diverse insects, birds and wildlife. Such a paradigm shift will take time, however.
4. THE ROLE OF BOTANICAL GARDENS IN SCIENTIFIC RESEARCH, CONSERVATION, AND CITIZEN SCIENCE
Plant diversity is currently being lost at an unprecedented rate, resulting in an associated decrease in ecosystem services. Botanical GARDENS devote their resources to the study and conservation of plants, as well as making the world's plant species diversity known to the public.
5. STREET ART: A TOOL FOR INCREASING BIODIVERSITY AWARENESS
As stated in this ESSAY, street art can be used to encourage public dialogue about environmental topics and initiate an examination of the repercussions environmental degradation has on human (and animal) welfare.
6. EXPLORE THE INTERSECTION BETWEEN LANDSCAPE, ARCHITECTURE AND CULTURE
Landscape is treated as an abject and constant entity of sorts, the reality is that it possesses a layered complexity of patterns and ecosystems, much of which is increasingly impacted by our own actions, more significantly than what meets the eye. HERE is a list of five online resources, which investigate the interdisciplinary nature of landscape design and its relation to architecture and culture.
7. ARCHITECTURE AND NATURE: A FRAMEWORK FOR BUILDING IN LANDSCAPES
Building in nature constitutes a contradiction, as architecture enables immersive access to the landscape, while at the same time, natural landmarks are being slowly engulfed by tourists. This ARTICLE represents a framework for building in the landscape, juxtaposing architecture and nature and underlining the intrinsic qualities of both.
8. NURTURING NATURE: OUR FAVOURITE BIODIVERSITY ARTISTS ON INSTAGRAM
For some light content, these Instagram accounts explore the theme of NATURE with originality, personality, and attention to detail.
Stay creative and see you all next week!
Daniela