NonA Weekly: EXPLORING THE DEPTHS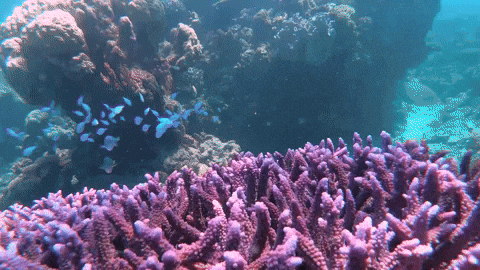 Hi there!
More than 80% of our ocean is unmapped, unobserved, and unexplored.
The ocean is the lifeblood of Earth, covering more than 70% of the planet's surface, driving weather, regulating temperature, and ultimately supporting all living organisms. Throughout history, the ocean has been a vital source of sustenance, transport, commerce, growth, and inspiration.
Moving on for our exploratory journey on the theme H2O, we are diving into the depts of our ocean to better understand the vast potential and threats it holds.
1. THE RETRO-FUTURISTIC UNDERSEA HABITATS OF JACQUES ROUGERIE
The visionary architect Jacques Rougerie has been building fantastical HABITATS under the sea since the '70s. Rougerie was originally inspired by the undersea research platforms of Jacques Cousteau, and after becoming an architect, spent much of his design output on creations that would allow humans to experience life underwater.
2. LIFE BELLOWWATER AND ARCHITECTURE
Caution must be exercised when buildings or settlements are placed on the coast or in fragile coastal ecosystems; on the other hand, architecturally significant and carefully placed research and learning facilities in fragile coastal ecosystems can generate new knowledge and help increase public AWARENESS.
3. FACTS AND INFORMATION ABOUT MARINE LIFE
Almost three-quarters of the Earth is Ocean. Within the world's oceans, there are many different marine habitats. But what about the ocean as a whole? HERE you can learn facts about the ocean, how many oceans there are and why they're important.
4. FROM FLOATING HOUSES TO OCEAN HABITATS: EXPANDING THE BUILDING TYPOLOGY
Since the beginning of the 21st century, we have seen a dynamic growth of AMPHIBIOUS architecture. The first reason for the interest in amphibious architecture is fear. The threat of a flood caused by the sea level rise, hurricanes or heavy rains – all correlated with the climate change – has become a fact and many flood mitigation strategies now incorporate some amphibious building techniques.
5. HOW TO FARM A BETTER FISH
The world now produces more farmed fish than beef – and that's just the beginning.  With demand rising and many marine fish stocks already overfished, nearly half of all seafood now comes from aquaculture. National Geographic Magazine has prepared an ARTICLE exploring and explaining this massive industry.
6. MAKING FISH FARMING MORE SUSTAINABLE
This is more than one reason why fish farming has a reputation as being UNSUSTAINABLE. Fish waste and leftover food spill out from nets into the ocean, causing nutrient pollution. This may lead to oxygen depletion in the water, which can stress or kill aquatic creatures.
7. UNDERWATER ARCHITECTURE
A compilation of architecture projects featured in DEZEEN that have explored the new boundary of building UNDERWATER.
8. MAGNIFICENT PICTURES OF LIFE UNDER THE SEA
National Geographic has combed through pictures of underwater worlds entries to its Nature Photographer of the Year contest to bring you a selection of GEMS.
9. PLAYLIST: THE MYSTERIES OF THE DEEP SEA
Explore endless waters with these captivating TED Talks that shine some light on what's going in the deepest, darkest parts of our OCEANS.
Stay creative and see you all next week!
Daniela