NonA Weekly: BEFORE IT MELTS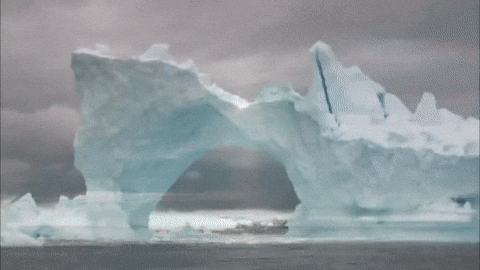 Hi there!
Architects and urban designers have always faced the challenges of rising sea levels, but the tendency is to develop strategies to deal with this issue by welcoming the water into our cities.
Being the sea level rise a reality, will people increasingly live and work on water, as planning policies shift away from building flood defences towards accepting that seas and rivers cannot be contained forever?
This week our research is focused both on the sea level rise and flooding.
1. ARCHITECTS ARE GOING CRAZY WITH THE IDEA OF A NEW RELATIONSHIP TO WATER
Metz – a fellow at Harvard Graduate School of Design – has spent years researching architecture and infrastructure STRATEGIES that integrate water, as climate change threatens rising sea levels and increased flooding.
2. HOW TO TRANSFORM SINKING CITIES INTO LANDSCAPES THAT FIGHT FLOODS
From London to Tokyo, climate change is causing cities to sink – and our modern concrete infrastructure is making us even more vulnerable to severe flooding, says landscape architect Kotchakorn Voraakhom. But what if we could design cities to help fight FLOODS? In this inspiring talk, Voraakhom shows how she developed a massive park in Bangkok that can hold a million gallons of rainwater, calling for more climate change solutions that connect cities back to nature.
3. FLOATING ARCHITECTURE WILL OFFER AN IMPROVED WAY OF LIVING
This article from DEZEEN explains why the rising sea levels and a shortage of development sites are leading to a surge of interest in floating buildings, with proposals ranging from mass housing on London's canals to entire amphibious cities in China.
4. HOW FLOATING ARCHITECTURE COULD HELP SAVE CITIES FROM RISING SEAS
From New York to Shanghai, coastal cities around the world are at risk from rising sea levels and unpredictable storm surges. But rather than simply building higher seawalls to hold back floodwaters, many builders and urban planners are turning to floating and amphibious architecture — and finding ways to ADAPT buildings to this new reality.
5. CRAZY DUTCH BRIDGES
The world's craziest BRIDGES are in the Netherlands, but why? Dr. Henk Kolstein, Associate Professor at the Delft University of Technology, explains how a site's requirements and architects' input combine into Netherland's wide range of bridges.
6. FLOOD DEFENCES FOR MANHATTAN
Architects Bjarke Ingels Group are proposing a ribbon of inhabited flood DEFENCES encircling Manhattan island to protect against storms and rising water levels. This film made by Squint/Opera explains the scheme which includes new plazas, porous surfaces and a 'reverse aquarium'.
7. WATER INFRASTRUCTURE AND ADAPTIVE BUILDING DESIGN: AN EMERGING OPPORTUNITY 
Flooding is a critical problem for property owners and developers in coastal areas. The search for solutions has opened the door to INNOVATIVE approaches involving architects, city planners and investors. Advanced adaptive architecture and design principles are creating buildings that use — and even benefit from — water flow in coastal cities. These promising technologies have the potential to generate opportunities for public and private investment.
8. TURNING WATER INFRASTRUCTURE INTO FLOODABLE AND INHABITABLE SPACES TO REVEAL THE CITY'S UNDERLYING NARRATIVES
Buildings seen as belonging to the sphere of industrial engineering rather than architecture are poorly designed and placed in insensitive locations. Rather than pushing INFRASTRUCTURE to the outskirts and enclosing flows of water into kilometres of pipes flowing underneath our buildings, we insert it into the core. It is a process of reverse evolution, one that challenges the role of infrastructure in our cities.
Stay creative and see you all next week!
Daniela