NonA Weekly: WHAT'S AT STAKE?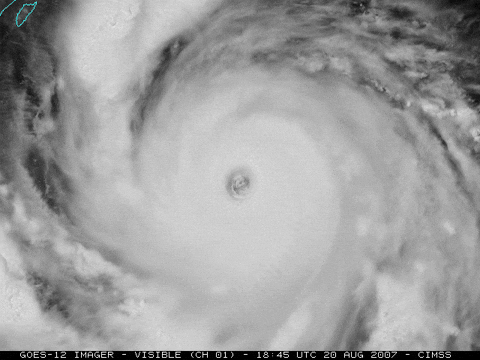 Hi There!
Glaciers are melting, sea levels are rising, cloud forests are dying, and wildlife is scrambling to keep pace. It has become clear that humans have caused most of the past century's warming by releasing heat-trapping gases as we power our modern lives. Unforeseen climate changes are causing weather phenomena like never before. What will we do – what can we do – to slow this human-caused warming? How will we cope with the changes we've already set into motion?
Following our weekly research, this time we are diving deep into climate changes and weather patterns.
1. PLANNING FOR WATER
Architect Magazine has prepared a VIDEO where three experts in the design of flood-prone areas share the best practices that are becoming a necessary part of conventional design.
2. THE EMERGENT PATTERNS OF CLIMATE CHANGE
You can't understand climate change in pieces, says climate scientist Gavin Schmidt. It's the whole, or it's nothing. In this illuminating TED TALK, he explains how he studies the big picture of climate change with mesmerizing models that illustrate the endlessly complex interactions of small-scale environmental events.
3. 100 SOLUTIONS TO REVERSE GLOBAL WARMING 
What if we took out more greenhouse gases than we put into the atmosphere? This hypothetical scenario, known as "drawdown," is our only hope of averting climate disaster, says strategist Chad Frischmann. In a forward-thinking TED TALK, he shares solutions to climate change that exist today — conventional tactics like the use of renewable energy and better land management as well as some lesser-known approaches, like changes to food production, better family planning and the education of girls. Learn more about how we can reverse global warming and create a world where regeneration, not destruction, is the rule.
4. WHAT IS GLOBAL WARMING, EXPLAINED 
Climate change encompasses not only rising average temperatures but also extreme weather events, shifting wildlife populations and habitats, rising seas, and a range of other impacts. All of those changes are EMERGING as humans continue to add heat-trapping greenhouse gases to the atmosphere, changing the rhythms of climate that all living things have come to rely on. To better understand these relations, National Geographic has prepared a very complete article around this issue.
5. THE FACTS ABOUT ARCHITECTURE AND CLIMATE CHANGE 
For those involved in the design of buildings and cities, be they architects, urbanists, or citizens, there is a deep RESPONSABILITY to be aware of, and design for, the impact of climate change. With 36% of global energy devoted to buildings and 8% of global emissions caused by cement alone, the architectural community is deeply entwined with the flows of materials, energy, and ideas that relate to climate change, both causes and solutions.
6. THE CLIMATE IS CHANGING. SO MUST ARCHITECTURE. 
Climate change is the fundamental design PROBLEM of our time. Not style, not fees, not education, not community, not health, not justice. All other concerns, many of them profoundly important, are nonetheless ancillary. The threat climate change poses is existential, and buildings are hugely complicit – even more so than that stock culprit, the automobile.
7. WEATHER SYSTEMS & PATTERNS 
Imagine our weather if Earth were completely motionless, had a flat dry landscape and an untilted axis. This of course is not the case; if it were, the WEATHER would be very different. The local weather that impacts our daily lives results from large global patterns in the atmosphere caused by the interactions of solar radiation, Earth's large ocean, diverse landscapes, and motion in space.
8. WEATHER PATTERNS: DEFINITION, DEVELOPMENT & MOVEMENT
In this LESSON, you'll be learning about weather patterns. You'll cover the five main components of weather and look at how specific patterns develop, as well as the forces driving weather movement across the world.
Stay creative and see you all next week!
Daniela