NonA Weekly: TOGETHER FOR BIODIVERSITY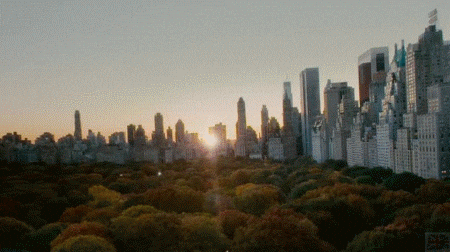 Hi there!
In communities across the country, parks and open space have seen dramatic increases in use this year as people sought refuge and respite from the COVID-19 pandemic. With public health guidelines recommending staying close to home, urban residents have been using public spaces in unprecedented numbers as places to exercise, be closer to nature, and socialize, dine, or shop at social distances. They have used public spaces to access essential services and to hold protests and demonstrations. The pandemic has elevated the value of parks and open space and has underscored the benefits for cities of creating more public spaces and more equitable access to them. It also has highlighted significant challenges, including how to pay for parks in the face of a looming fiscal crisis.
This weeks newsletter is dedicated to Urban Parks & Community Gardens and Planters, public furniture & urban décor.
1. HOW PARKS HELP CITIES ADAPT TO CLIMATE CHANGE
As the climate crisis worsens, cities turn to PARKS. City parks have long been a place for urban residents surrounded by the grey of asphalt and concrete to get a small dose of green. As cities increasingly feel the impacts of rising seas and temperatures, city planners are rethinking the roles of urban parks.
2. STREET FURNITURE WITH EXTRA PURPOSE
Superverde will inject green space and biodiversity into metropolitan areas by adding a biological surface to urban soil, welcoming NATURE back to built-up areas. Its designers describe it as an "adaptable vegetal architecture designed to preserve the urban ecosystem."
3. THIS IS WHAT PARKS COULD LOOK LIKE IN 2034
City planners are dreaming up some remarkable designs for future parks. It seems after years of neglect, we are finally recognizing how critical green spaces are to the economic, environmental and social lifeblood of cities.
So what will a day in the PARK look like in 20 years?
4. THE PANDEMIC HAS UNDERSCORED THE NEED FOR MORE URBAN PARKS. SO WHAT COMES NEXT?
In many cities, the pandemic prompted city leaders to implement workarounds in neighbourhoods without access to parks. The success of ADAPTIVE projects like widening sidewalks and bike lanes or closing streets to traffic has encouraged cities to continue to think creatively for the long term.
5. REVITALIZING BIODIVERSITY WITH 3D-PRINTED CORAL TILES
Following the 3D-printed footsteps of previous efforts to save coastal marine biodiversity utilizing technology and biomimicry, architects and marine scientists have jointly developed a novel method for coral restoration making use of specially designed 3D-printed artificial 'reef tiles' for attachment by CORALS to enhance their chance of survival in the Hong Kong waters.
6. BIODIVERSITY IN THE URBAN REALM 
Every living thing has its own set of conditions that it needs in order to SURVIVE. Some living things have very broad conditions, they're very adaptable, such as humans, who can survive anywhere with the right tools. Other living things are not so lucky, they need very specific conditions such as diet or climate that need to be met.
Stay creative and see you all next week!
Daniela