NonA Weekly: ALL HANDS ON DECK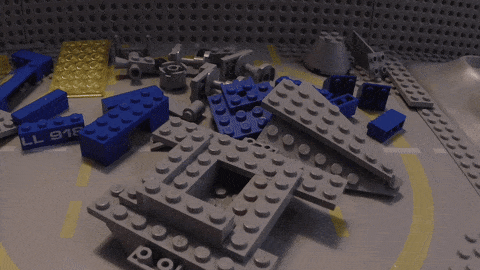 When most people hear the word spacecraft they often think of famous movies like Star Wars, or Star Trek. It was these movies featuring supermassive star cruisers that piqued our imagination as a child.
But in real life, activities conducted using spacecraft have become a ubiquitous part of our society. From monitoring hurricanes to measuring the ozone layer, U.S. government agencies today rely heavily on satellites and aerospace technology to conduct their day-to-day activities.
But how to design these vehicles?
1. SPACECRAFT DESIGN 101 
This ARTICLE takes us on a tour through some of the spacecraft designs from the past and some that are already being built for the near future.
2. BASIC SPACECRAFT DESIGN METHOD
A full CHAPTER on how spacecraft are designed, and what physical factors influence (or drive) the design of the major elements that make up the vehicle.
3. HOW SPACECRAFT ARE DESIGNED: BALANCING REQUIREMENTS WITH REALITY
One of the most CHALLENGING aspects of spacecraft development, and indeed the activity that underpins the success of a satellite mission, is an iterative process called systems engineering. Through this process, a spacecraft developer decides how best to design, launch and support a satellite system that meets a customer's mission requirements for cost, schedule, performance and reliability.
4. THE DESIGN OF SPACE VEHICLES
For a more dense piece of information, here is an ARTICLE dedicated to summarising the essential elements of a space vehicle design.
5. WHAT WOULD A STARSHIP ACTUALLY LOOK LIKE? 
Science fiction likes to imagine interstellar
VEHICLES
as sleek, aerodynamic ships. But there's no air in space, and voyaging to the stars will require something that looks much different than an oversized jet.
6. 75 COOL SCI-FI SPACESHIP CONCEPT ART & DESIGNS
Last, but not least, HERE you will find some of the coolest spaceship concept art by some of the internet's most talented artists.
Stay creative and see you all next week!
Daniela