NonA Weekly: UNPLUG 🔌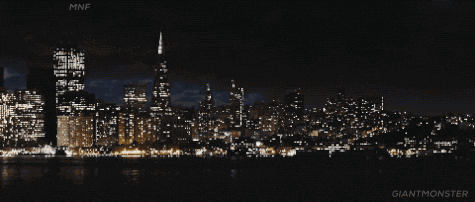 Dear readers and friends,
Imagine life without electricity 💡. Would you be able to get to work 💼, cook 👨‍🍳, or heat 🔥 your house? If you live in an urban area the answer is most likely no 🙅‍♂️.
Digitalization 💻 is changing the way we live, with more automated and internet-connected devices than ever before, making the effects of power failure ⚡ far greater. European cities are poorly prepared for power outages.
Power outages pose serious problems ⚠️ in terms of safety, domestic life, transportation, work, heating, nutrition, leisure, and healthcare. European cities are dependent on electricity to function. 🤔 How can we become less vulnerable to power failures and mitigate their effects on urban areas?
1. ELECTRICITY ⚡: HOW LONG COULD WE SURVIVE WITHOUT IT?
Most urban citizens rely heavily on electricity in daily life. The pumps bringing water 💧 to apartments and houses are dependent on electricity 🔌. There are important functions in our society that cannot function without ELECTRICITY.
2. HOW WOULD YOUR CITY 🌁 COPE WITHOUT ELECTRICITY?
The beauty of the electricity grid is that it's a way to 'pipe' energy from where it is generated to a large number of homes and businesses. When we plug our smartphone in to charge 🔋, we're effectively opening the gate to a SUPPLY of high-voltage electricity delivered to us, via a series of cables, from our local power plant.
3. LIFE WITH NO ELECTRICITY ⛔
Taking away electricity means rethinking ⚙️ your entire day and planning how you can function without the means of simply plugging something in. No electricity results in a complete loss of normality 😵.
We are exploring alternative ENERGY sources, living off the grid, and how life with no electricity impacts us, to make you think, could you live without electricity?
4. WHERE A BILLION PEOPLE 👪 STILL LIVE WITHOUT ELECTRICITY
Sustainability often means a better light bulb 💡, or a new lithium-ion battery 🔋 in an electric car 🚙, or a smarter way of powering all the appliances we've long since grown dependent on. In the coming decades, we have to figure out how to rein in ENERGY use as a planet 🌍 – while ramping up alternative sources of it – even as we deliver electricity for the first time to 17 percent of the world's population.
5. 1.3 BILLION ARE LIVING IN THE DARK 🌑
Around the world, 1.3 billion people lack access to electricity. Providing electric POWER to these unserved populations will cause a significant jump 📈 in demand in the coming decades. As electricity-generating capacity inevitably grows ever larger, countries will not be able to avoid the increased use of fossil fuels as well – and especially coal.
6. BEYOND SMART CITIES: POWERING 🔌 NEW GRIDS
The next generation of super-cities promises to be 🧠 "smart by design". New technology 💻 allows optimization efficiency at all levels, without any hangovers of outdated technology. Take a look at the super-cities under construction that will redefine urban POWER.
7. WHAT IS A FUTURE 🔮 WITHOUT ELECTRICITY?
If we take a look at the big picture, ELECTRICITY 💡 has not been a part of our human experience for such a long time. Invented 🧪 in 1879 and spread out across the world in the 20th century, it is hard to imagine a life without it, at least for a ''modern'' human. But, can you imagine a future without electricity?
Stay creative and see you all next week! 👋
Daniela