NonA Weekly: ALTERNATIVE WAYS FOR ENERGY 💡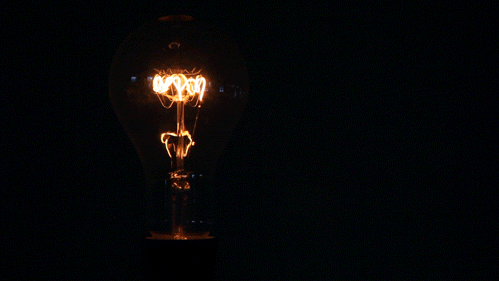 Dear readers and friends,
Energy is at the heart of the climate challenge – and key 🔑 to the solution.
A large chunk of the greenhouse gases that blanket the Earth 🌍 and trap the sun's ☀️ heat are generated through energy production, by burning fossil fuels to generate electricity ⚡ and heat ♨️.
The science is clear: to avoid the worst impacts of climate change, emissions need to be reduced 📉 by almost half by 2030 and reach net-zero by 2050. To achieve this, we need to end our reliance on fossil fuels 🛢️ and invest in alternative sources of energy that are clean, accessible, affordable, sustainable, and reliable.
Renewable energy sources – which are available in abundance all around us, provided by the sun ☀️, wind 🌬️, water 🌊, waste 🚮, and heat ♨️ from the Earth – are replenished by nature and emit little to no greenhouse gases or pollutants into the air.
1. 8 WEIRD AND WONDERFUL WAYS TO GENERATE ENERGY 🔌
Wind 🌬️, geothermal ♨️ and solar ☀️ technologies are all pretty familiar sources of environmentally-friendly, carbon-neutral ENERGY. But what if you could also get alternative power from the drinks we drink 🥤, life in our oceans 🌊 and even from our own bodies 🧍?
2. BEAMING SOLAR ☀️ POWER FROM SPACE TO EARTH IS A SCI-FI DREAM THAT'S GETTING CLOSER
While the solar industry is constantly finding new ways to tap into this ENERGY from Earth's surface, some visionaries have their eyes on an even bigger stellar prize: space-based 🌌 solar power (SSP).
3. THIS DEVICE GENERATES ELECTRICITY FROM THE AIR USING A STRANGE MICROBE 🦠
A team of scientists has figured out how to generate an ELECTRIC current using moisture in the air using a peculiar microbe 🧫.
4. ADVANTAGES 👍 AND DISADVANTAGES 👎 OF RENEWABLE ENERGY
Wind 🌬️, geothermal ♨️, solar ☀️, hydro 🌊, tidal, hydrogen, and other renewable technologies are widely popular sources of energy throughout the world today. Countries, corporations, and individuals are adopting renewables for a number of great benefits. This ARTICLE 📰 dives into some of the advantages and disadvantages of renewable energy.
5. WHAT YOU NEED TO KNOW 🤔
Renewable energy is energy derived from natural sources that are replenished at a higher rate than they are consumed. Sunlight ☀️ and wind 🌬️, for example, are such sources that are constantly being replenished. Renewable ENERGY sources are plentiful and all around us.
6. HOW DOES THE LAND USE OF DIFFERENT ELECTRICITY SOURCES COMPARE 📊?
All ENERGY production takes up land – whether it's for a power plant, or to dig minerals ⛏️ out of the ground. Which sources use the most land, and which use it most efficiently?
7. 4 ALTERNATIVE METHODS OF PRODUCING SUSTAINABLE ENERGY 🔌
How does the future 🔮 of energy production look? What are alternative methods of producing ENERGY other than fossil fuels? In this article, we will look at four companies working on sustainable energy solutions.
8. 9 WEIRD WAYS 🤯 TO GENERATE ELECTRICITY
A compilation of the most weirdly interesting ways to generate electricity 🔋. Producing energy can be a messy process, but hopefully, in the future, companies will be able to use some of these methods as alternatives to traditional POWER sources.
Stay creative and see you all next week! 👋
Daniela