NonA Weekly: ARCHITECTURE IN THE VIRTUAL WORLD OF GAMING 🕹️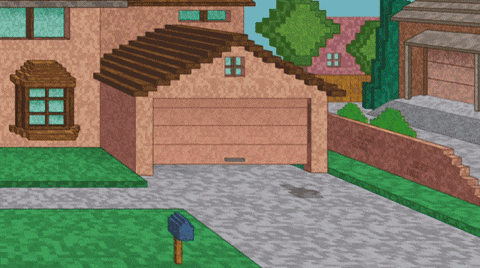 Dear readers and friends,
Compared to real-life architecture 🏛️, the architecture in virtual worlds 🌐 represents the theme, setting, or mood within the game. In other words, the virtual architecture helps users respond and interact with the game 🕹️ for an immersive experience.
This concept art 🎨 is the responsibility of architectural designers who build environments 🏗️ and evoke emotions through superior gameplay. Each game will have a unique background to make the overall experience for the gamers more exciting 🤗.
Naturally, the importance of in-game architecture can't be understated.
1. IMPORTANCE OF ARCHITECTURE 🏛️ IN THE VIRTUAL WORLD 🌐 OF GAMING
Ever wondered why video gaming is so IMMERSIVE, encouraging people to spend longer times in a virtual world than they would a decade back? 🤔 It's because the video game industry has updated its game designs with more realistic and absorbing virtual environments.
2. 18 MUST-PLAY VIDEO GAMES 🖥️ FOR ARCHITECTS
These games are meant to excite players through human curiosity 🤓, creativity 🤯, and puzzles 🧩. While some of them allow the player to build monuments and towns 🏗️, others are examples of how ARCHITECTURE can influence our emotions in ways we might not realize.
3. THE ROLE 📝 OF ARCHITECTS IN VR, AR, AND VIDEO GAMES
Architectural Designer Quinn Levine challenges the common misconception that designers have a significant amount of knowledge 📚 only applicable to building design and CONSTRUCTION 🏗️ as there are clear parallels between real 🌍 and virtual 🌐 design processes.
4. THE IMPORTANCE 💪 OF ARCHITECTURE IN VIDEO GAMES AND VIRTUAL WORLDS
One might think in a virtual environment 🌐 where anything is possible, that the ARCHITECTURE 🏛️ of these ephemeral environments might reach new heights. That it might break free from the bonds of physical and budgetary limitations and become something so much greater 📈.
5. CORRELATION BETWEEN ARCHITECTURE 🏛️ AND VIDEO GAMES 🕹️
The video game industry and developers have used the technology 🤖 to its fullest to achieve hyper-realistic graphics and fluent GAMEPLAY experiences that mimic real-life properties. 🌍
6. AN IMPACT OF VIDEO GAMES ON ARCHITECTS 💭
As Architects, we think about several creative ideas and inspirations, for example, painting 🖌️, sculpting 🗿 and sketching ✍️, as approaches to building up our innovative processes and up our craft. Playing GAMES also could have some similar benefits.
7. VIDEO GAMES AND ARCHITECTURE 💻
This research 📖 explores video GAME design elements that differ from the architectural design elements and could improve upon the latter due to new perspectives and digital possibilities 🔍.
Stay creative and see you all next week! 👋
Daniela