NonA Weekly: RE-DESIGN A NUCLEAR PAST ☢️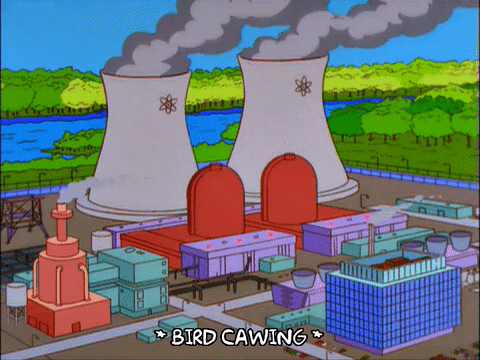 Dear readers and friends,
Following the 2011 Fukushima nuclear disaster in Japan 🗾, the most severe nuclear accident since Chernobyl, many nations reiterated their intent to wean off the energy ⚡ source.
This also means that a great number 📈 of large-scale infrastructures previously used for nuclear energy production 🔌 are left abandoned and with no use. What would you do with an old and empty nuclear power plant? 🤔 Would you tear it down 🚧, leave it abandoned, or could you transform it into something new 🌟? Cities all around the world are wrestling with this very challenge. The question then becomes, what can architecture do about it? What could it become? How can we as designers make it an active piece of the city? 💪
1. 5 PROJECTS THAT RECOVER AND REVALUE HERITAGE 🏛️
Chile has a rich and vast heritage architecture, which is gradually gaining relevance ✨ through different initiatives that seek to RENOVATE these buildings to give them a second life 🏗️. The buildings and infrastructures were in disrepair, disused, or damaged 🩹, but have great architectural value.
2. "THERE'S NO TOWN LEFT" 💥
Ten years after a devastating earthquake and tsunami led to a NUCLEAR meltdown in northern Japan 🗾, residents are readjusting 🧑‍🤝‍🧑 to places that feel familiar and hostile at once.
3. INDUSTRIAL 🏭 HERITAGE BUILDINGS: ADAPT, REUSE, ENHANCE!
Europe's built environment is rich and diverse, encompassing spiritual, cultural, social, and economic elements. However, as a result of changes in society and economy, many heritage sites have been abandoned or underused 🚧 – such is the case of industrial heritage. These BUILDINGS reflect the features of the era in which they were built 🏗️.
4. 6 STRUCTURES DESIGNED ✍️ TO SAVE HUMANITY FROM ITSELF
Humans 🧍 are if nothing else resilient, and throughout history have used every means at their disposal to put right the problems they have caused for themselves – including a number of STRUCTURES constructed 👷 to mitigate the effects of man-made disasters, both from humanity's past and its possible future.
5. MASSIVE REDEVELOPMENT SCHEME 🗺️ OF CLEVELAND'S HISTORIC AVON LAKE POWER PLANT
The redevelopment scheme will serve as an OPPORTUNITY to reframe the former coal-fired 🌊 powerplant site into a regional attraction while restoring the lakefront ecosystem 🌍.
6. BELOIT COLLEGE POWER PLANT 🏭
This PROJECT reimagines a decommissioned coal-burning power plant as a "lively" student 👩‍🎓 recreation and meeting centre. As it currently stands, the "Powerhouse" is a barrier between the College campus and the Rock River🏞️.
7. EXPLORING A NEW DESIGN APPROACH TO REVIVE THE
DAMAGED HERITAGE BUILDINGS IN POST-DISASTER 💥 CITIES
Disasters, whether natural or manmade, are usually accompanied by physical destruction, property damage 🔨, deaths 💀, injuries 💉 and leaving so many homeless. The result is a downfall at social and economic levels. This RESEARCH argues that damaged heritage buildings are not passive victims to be rescued but active agents providing resilience to post-disaster cities 🏙️.
Stay creative and see you all next week! 👋
Daniela