NonA Weekly: FOOD FOR THE FUTURE 🍽️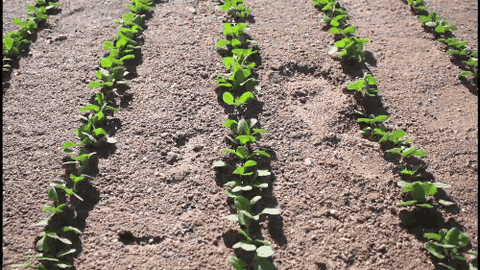 Dear readers and friends,
​The future of food growing is likely to be shaped by a number of factors 📊, including technological advancements 🤖, environmental concerns 🌍, and changing consumer preferences. One of the key trends in the future of food growing is likely to be an increasing emphasis 📈 on sustainable and regenerative agriculture 🚜. This means that food will be grown 🥕 using methods that minimize environmental impact and maximize soil health, biodiversity, and carbon sequestration.
Architecture will undoubtedly play a crucial role in this future 🤔, as the design and construction of buildings 🏗️ and structures can significantly impact the way food is grown, processed, and distributed 🚚.
1. IS THIS THE FUTURE OF AGRICULTURE? 💭
Instead of growing fruit 🍇 and vegetables 🍅 on big FARMS and then transporting it over long distances in trucks and planes ✈️, vertical farming can supply local produce from neighbourhood buildings 🏢. This means less fuel ⛽ is used and the food is fresher.
2. WHY GROWING UP CAN MAKE A DIFFERENCE 💪
While indoor vertical farming provides unique advantages to the problems we're going to face to feed a growing planet, the output of these FARMS alone wouldn't be enough to feed the entire population 🧑‍🤝‍🧑. Traditional and indoor growers must continue to work together 👨‍🌾 to create a more resilient, sustainable food system.
3. THE 10 BIGGEST ADVANTAGES 👏 OF VERTICAL FARMING
It's now possible to produce large and consistent quantities and quality of FOOD using revolutionary vertical farming methods 🤯. But are there enough indoor farming advantages to make it the future of modern agriculture? 🤔
4. THE FUTURE OF FOOD 🍽️
Agriculture 🌾 is said to be the beginning of human civilization. Then, as now, FOOD sustainability depended on scaling farming operations 🚜 and technologies to meet increasing demand and consumption 🛒.
5. HOW VERTICAL FARMING INFLUENCES URBAN LANDSCAPE 🏙️
The vertical FARMS are usually located in the city and around the community, so residents 🧑‍🤝‍🧑 around have opportunities to access to plants 🌻 easily. With good design of thetical farming as well as proper management, vertical farming is playing an important role in urban landscape architecture.
6. RELEVANCE OF VERTICAL FARMING 👨‍🌾 IN URBAN BUILDINGS
Vertical farming or high-rise FARMING is the term used to denote the farming of fruits 🥝, vegetables 🥕, and grains 🌱 in an urban context. It is done in specifically designed urban buildings 🌇 to accommodate the crops which are grown in the absence of soil and sunlight.
7. A GARDEN 🌼 IN MY APARTMENT
Britta Riley wanted to grow her own food 🥬 (in her tiny apartment). So she and her friends developed a system for GROWING plants in discarded plastic bottles – researching, testing 🧪 and tweaking the system using social media, trying many variations at once, and quickly arriving at the optimal system 🌟. Call it distributed DIY. And the results? Delicious.
Stay creative and see you all next week! 👋
Daniela